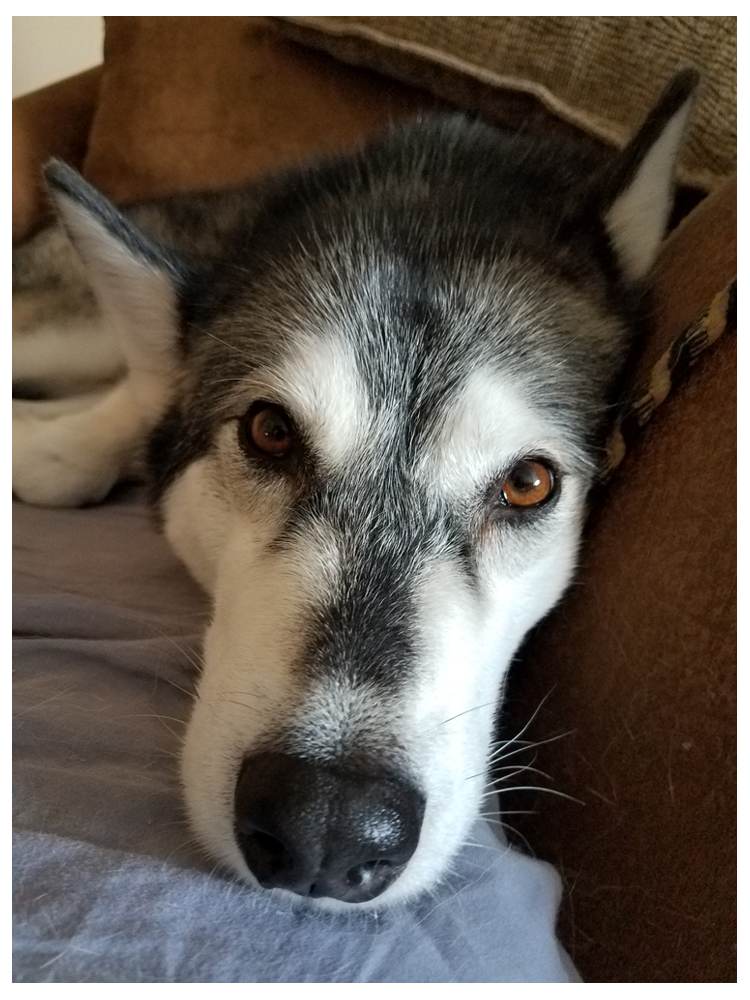 I get asked quite often about where I came up with my website name that I decided to look up and see how long I've had this domain name. A good, long while. I'll preface my answer with a little history. I had the name at least a year – probably two – on a different host who proved to be the last tech company I ever wanted to associate with. I transferred my website to Go Daddy in 2008 and have been happy since.... Then came the upselling and semi-constant loading issues of cPanel that finally turned me off and then I learned about
NameCheap.com
. No upselling – I chose what I wanted to bring to the party! Go Daddy services are good – don't get me wrong. It was the sell! sell! sell! No.
I have always come up with unique web names and learned the hard way that "simplicity" always works best. That said, I continue to reveal myself as someone who insists on 4 wheeling a front wheel drive car through mud and sticks on a swampy, unpaved road. I'm special that way. Anyway – my domain name has proven to be a hard enough name to spell out for people to write it without bushwhacking the spelling. Oh, well. The name stays and if one can't write it down correctly – I don't need that person's email.
To that uniqueness, I'm a devout fan of the TV show,
Two and A Half Men
. Character, Alan Harper, calls his ex-wife's attorney "the Rabid Jackal". He also watches his son, Jake, tear into a Christmas present as a "Rabid Jackal".
My domain name needed to be dog related – and easier to spell than my previously selected domain name – Canis Spiritus. I thought people would be able to spell Rabid Jackal – two simply spelled words but English-speaking adults are proving to not know how to write down two words that I spell for them.
Rabid
comes out as RABBIT and most recently,
Jackal
was spelled JAEKEL. I say it then spell it one letter at a time. Clearly – it's not like I have a mouthful of socks when I speak!
I thought I was doing better on picking domain names by now....
Back to Canis Spiritus. I used that name prior to Rabid Jackal. And rather quickly, I discovered I couldn't spell it despite my best efforts. What was I thinking, you ask. Well, once upon a time, I was a huge fan of the TV show,
King of the Hill
. In an episode titled
"The Witches of East Arlen"
, the character, Bobby Hill, wanted to be cool like these other kids and become a warlock. The scene that inspired that name starts at the 6 minute and 50 seconds mark.
Bobby's initiation involved having to drink "Caninus Spiritus" – dog's blood. I'm a fan of paranormal things so I thought that name would be perfect for me.... With a SLIGHT change: I switched it to "Canis" instead of "Caninus" – Latin for dogs. Wikipedia says "
Canis
" is the Latin genus of
"the Canidae containing multiple extant species, such as wolves, coyotes, jackals, dingoes, and dogs"
. I'm a bigger fan of wild dogs so I went in that direction.
(Wild) Dog Spirit is an accurate description to how I relate to our dogs. When one connects with an animal, one can quickly and easily communicate on an energetic level. I know what they're thinking and what their tells are. Stares and sounds, such as a soft grumble while not blinking, can deter our dogs from doing something they know they shouldn't. I don't need to tell them "no" or "bad". I just grumble and they know. It's like playing poker with professional gamblers. If you're going to talk the talk, you better walk the walk. NO FEAR – dogs know when you're bluffing!
Husky Body Language