Akula is a really large Siberian husky but he doesn't have the typical husky's soft, push coat. He's got the guard hairs of an Alaskan Malamute.... I started investigating my suspicions and when I learned that malamutes depend on a family and its members to look up to, this became "case closed" on Akula -- he's half malamute! The actual name for this combination is
Alusky
. I just learned about this when I went looking for the difference between the 2:
Alusky
.
If I was not attentive enough to him, he would find my notebooks I use for book writing (yes -- I'm actually working on writing a semi non-fiction book) or mail to chew up! I started coming at him with my arms opened wide as I said "huggy huggy!" That was all he needed -- mommy and me time!
When we adopted him, he came home with 1 eye oddly enlarged. He went from the shelter to the vet's office for a once over and our vet suspected our new buddy had glaucoma -- that the eye was as enlarged as it was because of excess fluid in his eyeball "and it will NOT be cheap...."
He was sooo not kidding....
Akula came home from getting adopted and commiting us to seeing him through the glaucoma "recovery". This was a long process and it quickly became obvious why he was found as a stray -- it was cheaper than taking him to a specialist vet.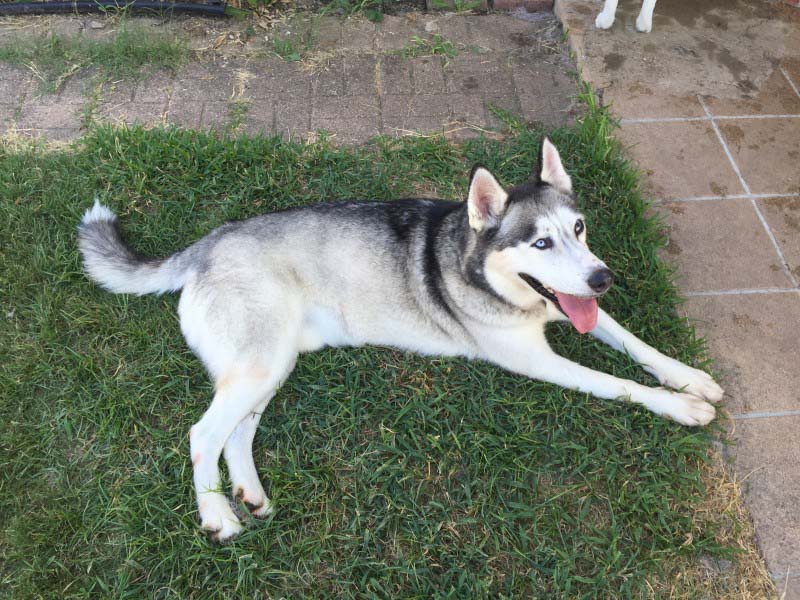 Akula in his new back yard.
It took only a short time to figure out his new name -- the dogs need a Russian and or military aircraft name -- both when all possible. He earned his name when we took the dogs for a walk to the park when we were accosted by a stray labrador retriever mixed with chow male dog. He sniffed Sasin and likewise then the mix snapped at Sasin and drew blood!
Our new dog then lunged with his huge mouth open and clamped onto the stray's neck! He shook and shook until the stray finally could wiggle out and then he ran FAST and FAR before it was safe to stop and look back. I let Akula walk a few steps toward the direction of the stray and that was enough to encourage the stray to continue moving away from us.
Akula is Russian for shark.
It's also Russian for a
military submarine
. Score!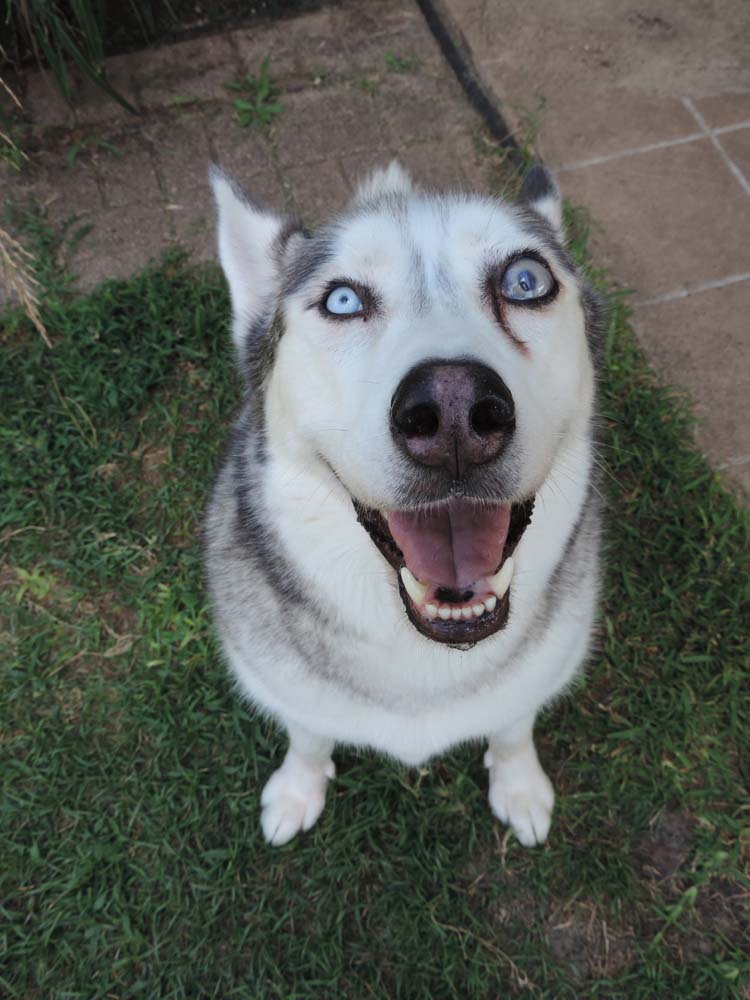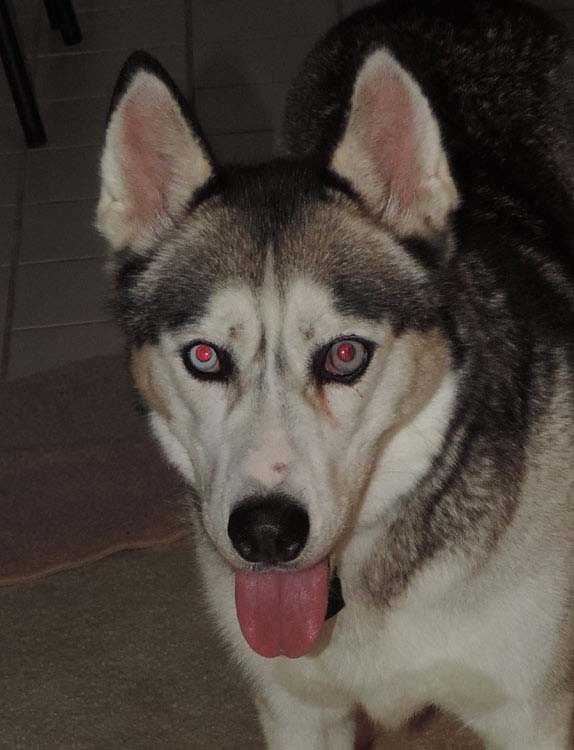 Onto the canine ophtalmology we go!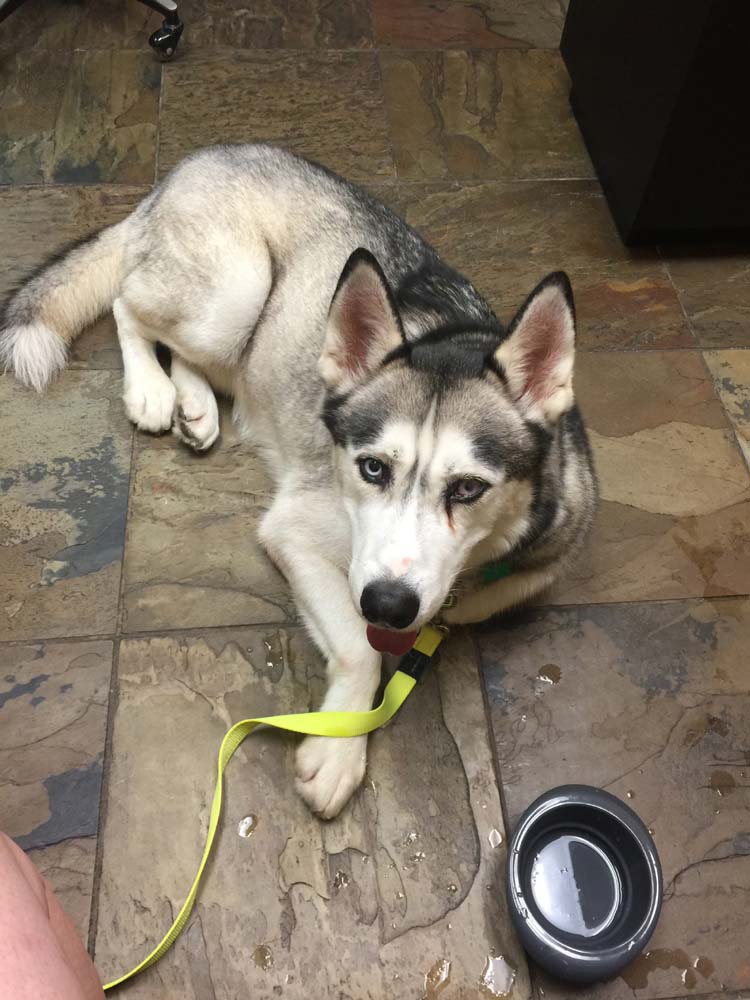 After a year or so of monthly visits, 2 attempts of injections -- the vet paperwork/receipt says "gentocin" injection. Google wants me to search "gentamicin injection".
So I did. Here's some info on it:
Gentamicin Injection
Glaucoma
When the pricy shots failed to kill the fluid backing up into the eye and his eye pressure elevated from the 25ish range to 85ish range, it was time... to remove the eye.... :(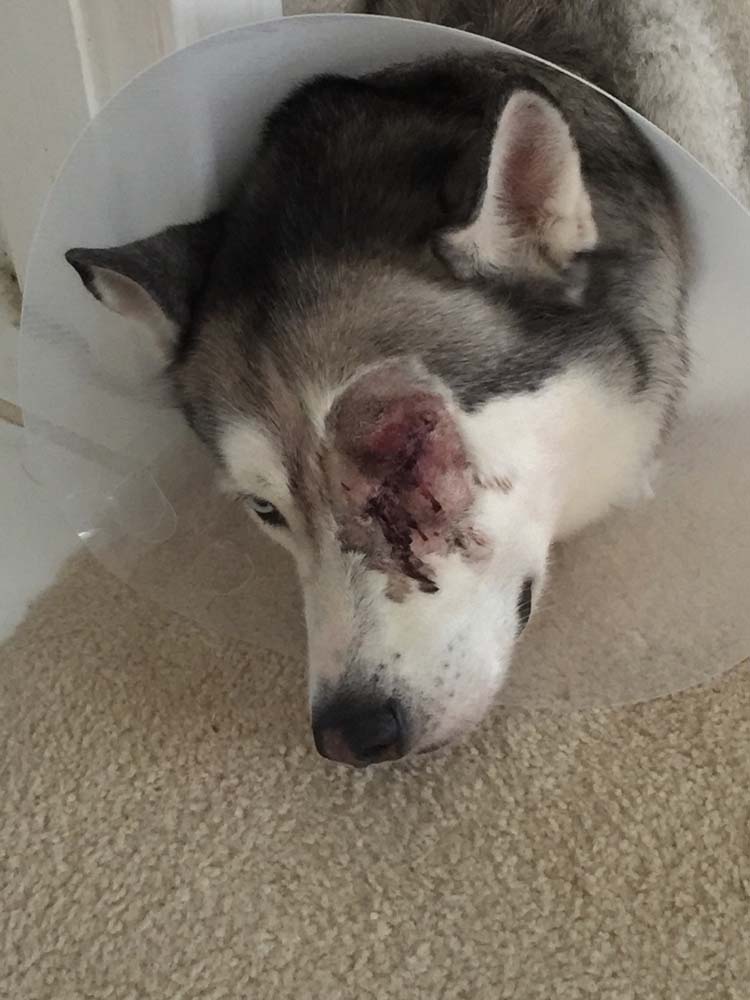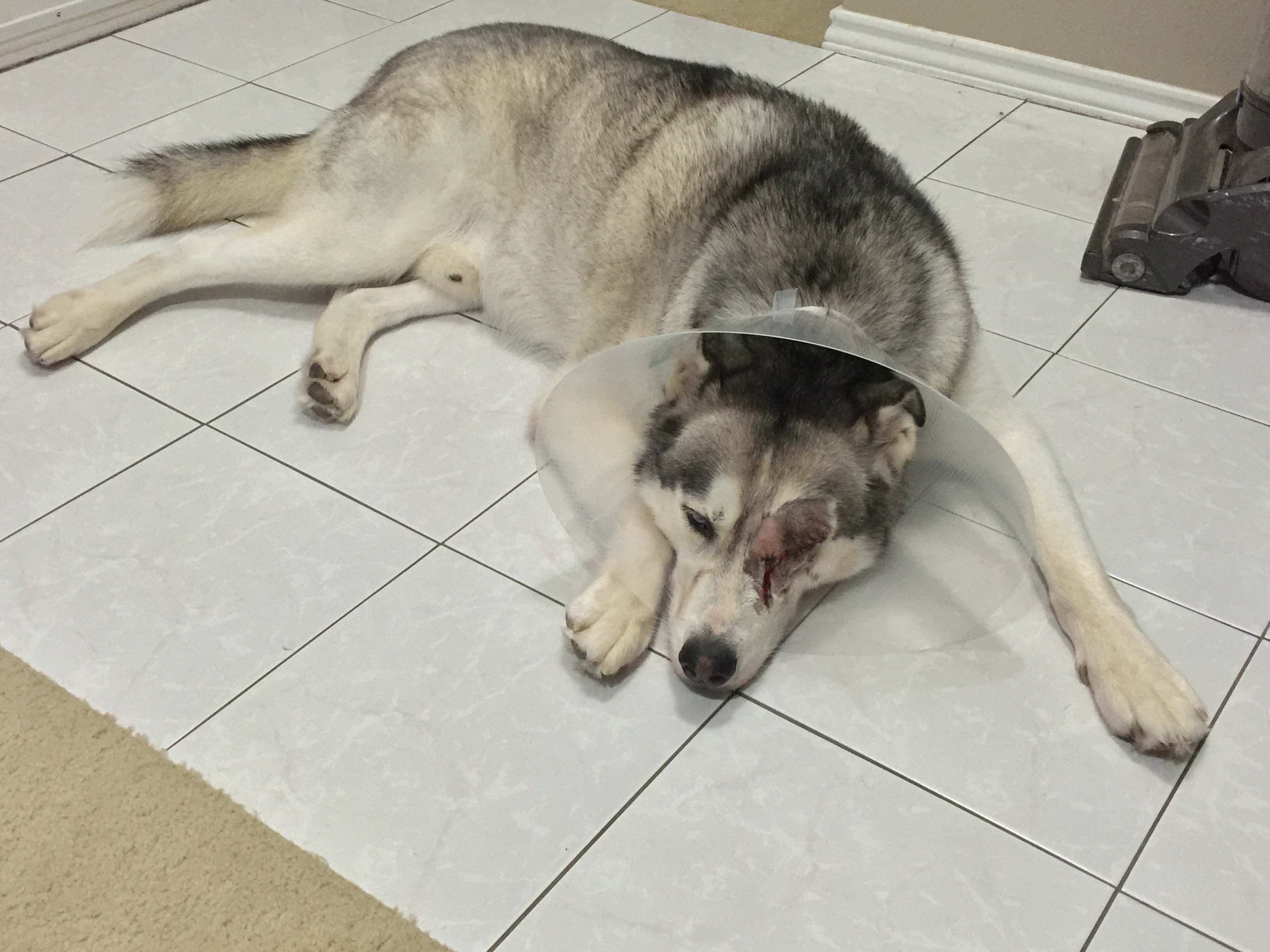 Akula was not happy BUT the pressure was now a non-issue! NOW he's a happy dog again!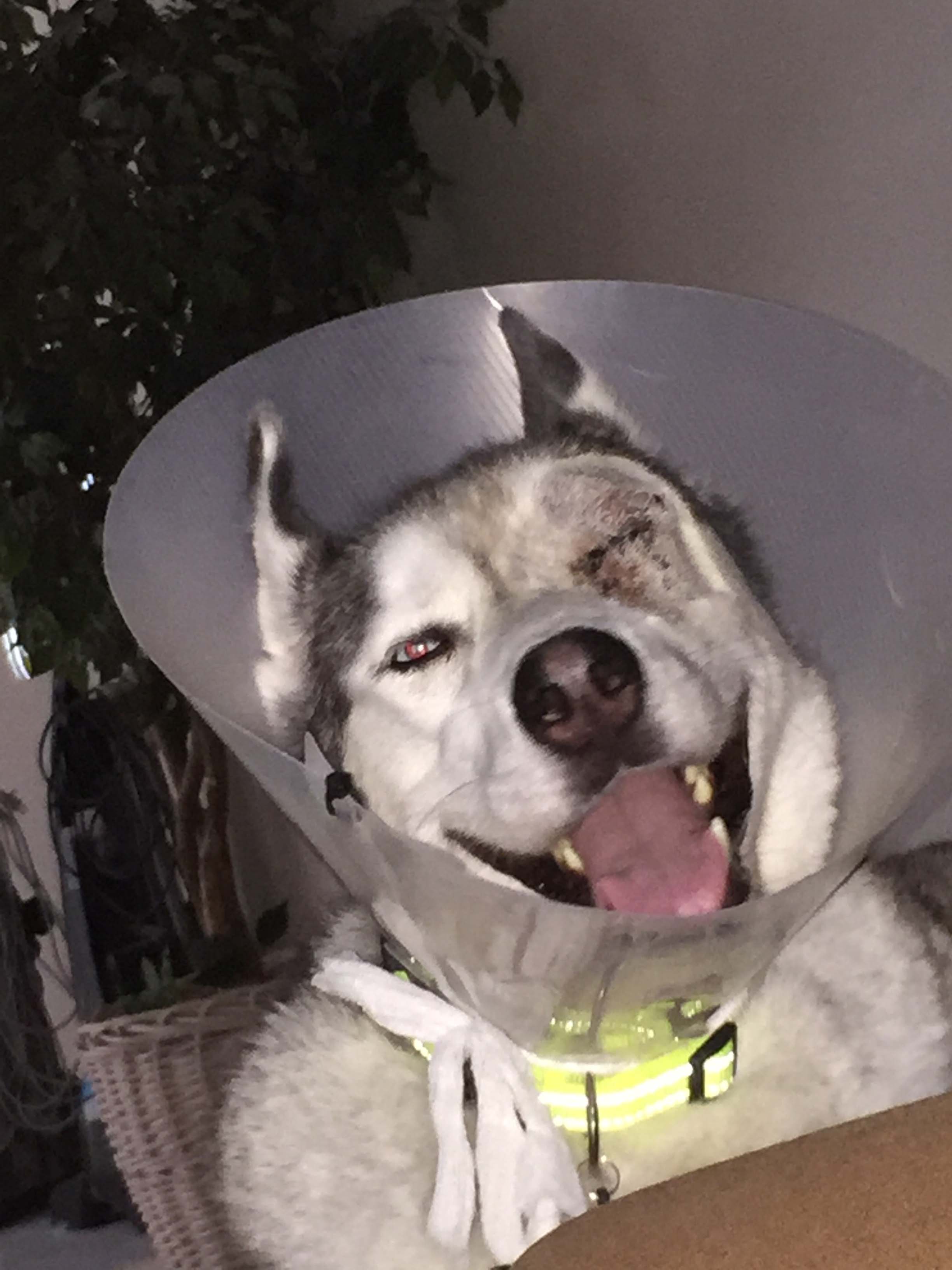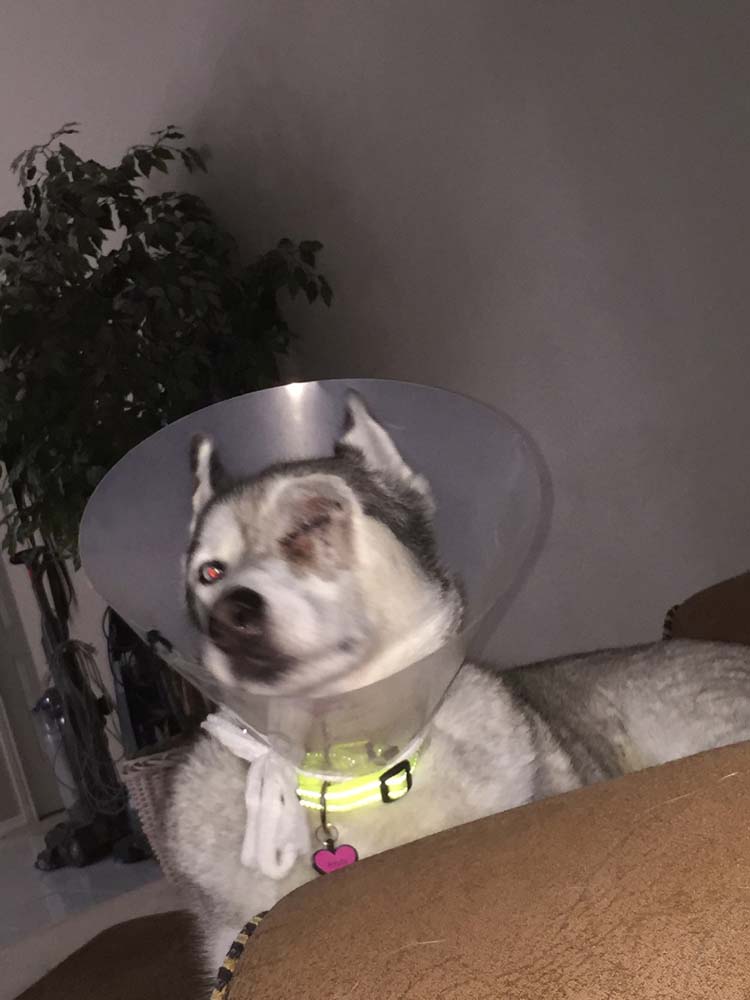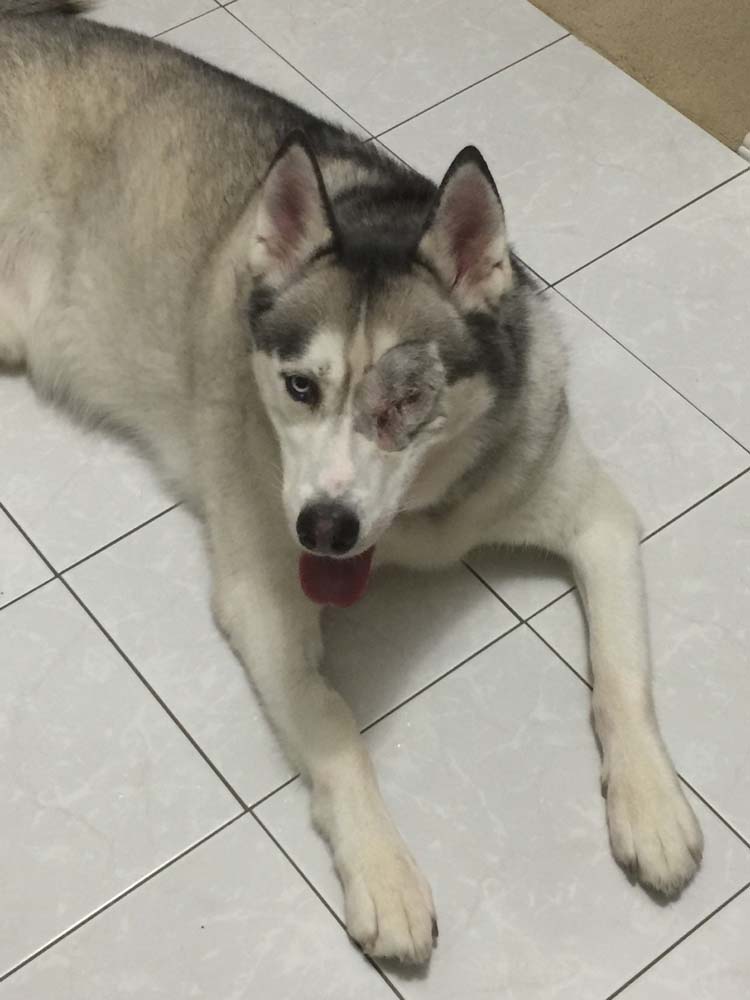 New and improved and all the pain and pressure is gone! He still needs Timolol in his good eye but there is no pressure to speak of! He definitely returned to a smiling husky malamute who learned how to play and fight with the other hukies -- and not take any grief they give personally.